I write is as a warning to anyone looking for autosurfs to use: RankBoostup is a scam. They owe me $1,408.50 in commissions. The site claims that "You can expect to receive your money within 10 working days", yet my payout request has been pending for years, and my emails to support have been ignored.

Normally when this happens, I ignore it and move on because the site usually shuts down shortly afterward. Not this time, though – RankBoostup continues to operate and scam new people out of their money, as evidenced by commission notifications from my existing 2,000+ referrals. (Naturally, I stopped promoting it after they stopped paying).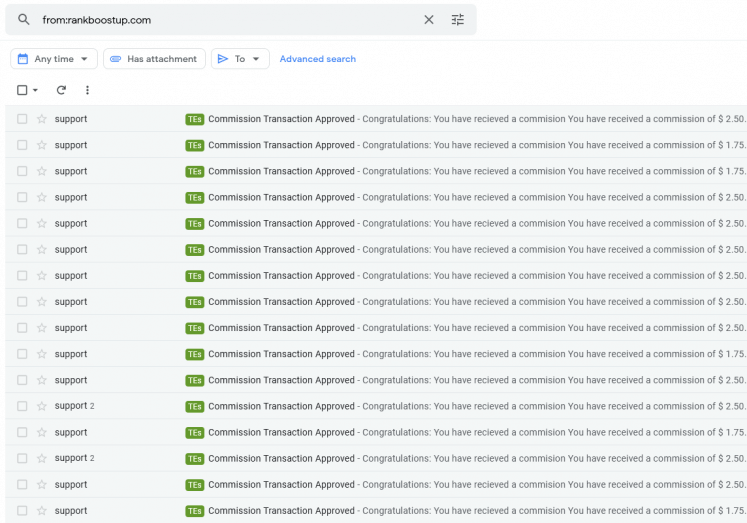 In other words, they will happily take your money and promise benefits such as 25% cash commissions to their members, yet when it comes to actually paying what they're owed, they will stonewall you. This is the definition of a scam, and I urge you to stay away and spend your money at the many other legitimate autosurf exchanges still out there.